The Unpivot Node allows you to rotate columns into rows. In other words, by unpivoting your table you will rotate values from multiple unique columns into a single column with category values and a supporting columns which summarize the data for each unique row from the new unpivot column.
For instance, you can use the Unpivot node on a table that looks like the following and restructure its data and granularity, summarizing the data in a more "vertical" way:

Now we get at a table that looks like the following, in which the columns for each of the different shops become a single column called "shop" and its unique values are the shop names - the names of the previously existing columns: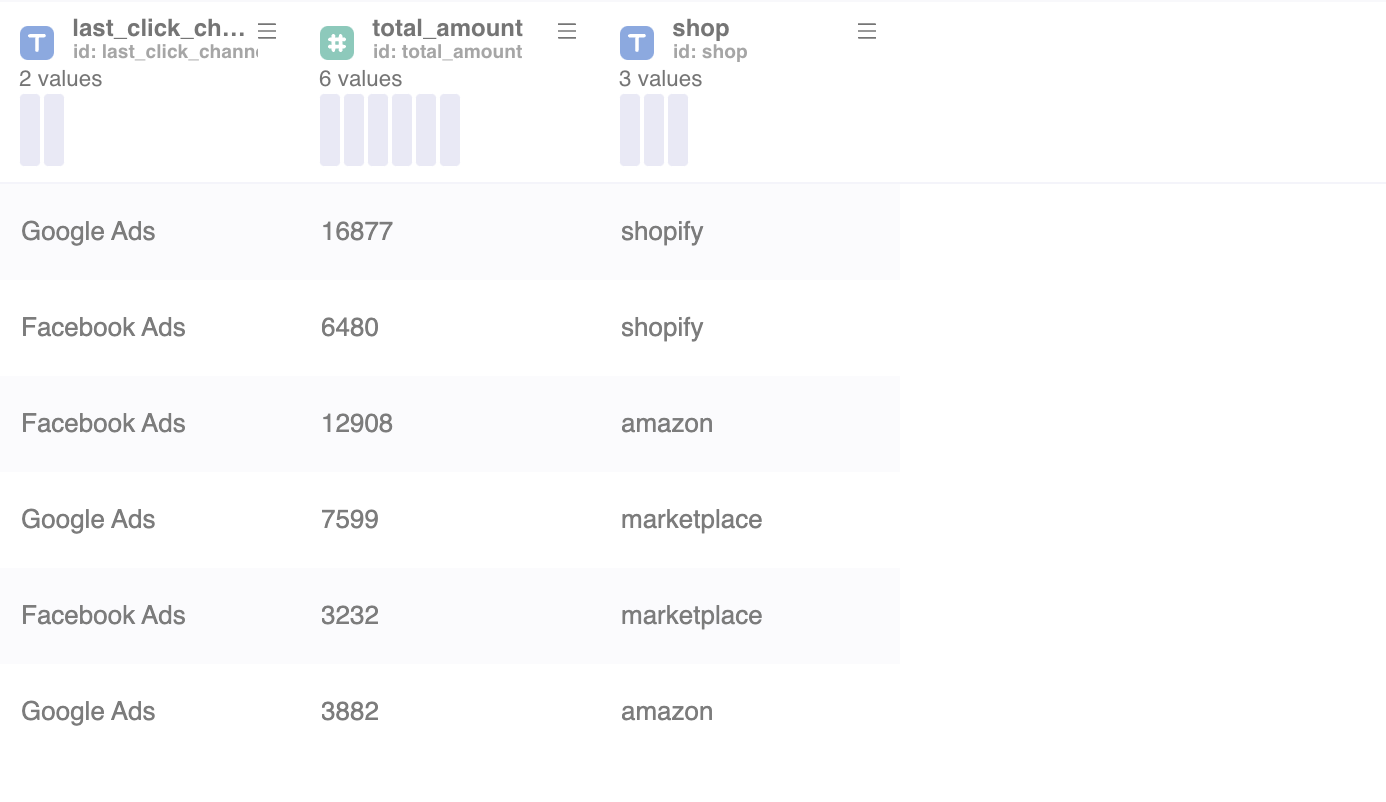 Note: In order to use the Model feature you already should have already imported data sources into Y42.
Setting up your Unpivot Node
Click on the Unpivot Node to apply the settings.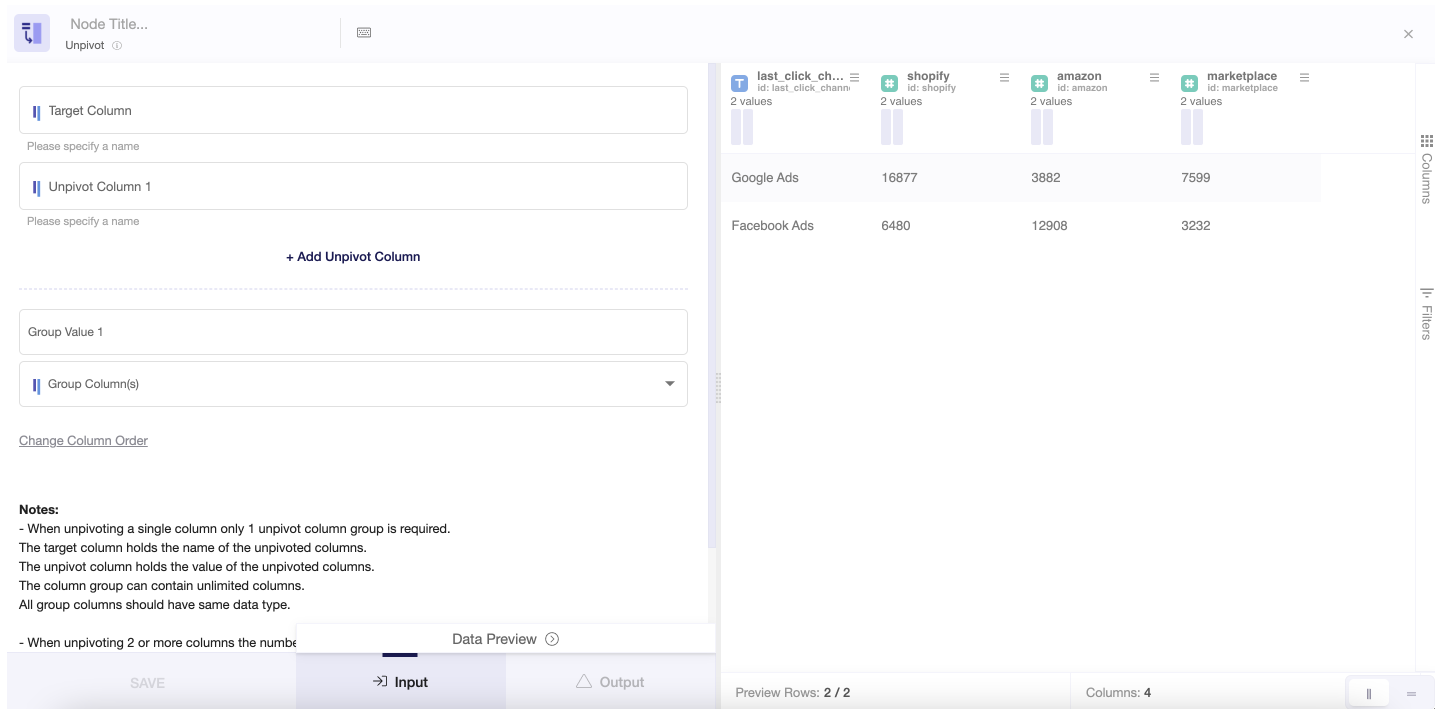 Continue by writing on Target Column the name of the new column you will create combining the columns rotated into rows.
Then choose the name for the Unpivot Columns, the metric or value that will be aggregated to each newly created row.
On Group Value, if you have more than one unpivot column, you can flag them apart by giving each group a different name.
Select now on Group Columns the columns that will fall into the Target Column as rows.
To illustrate better these node settings, take the following setup as an example - used to achieve the use case in the beginning of this article: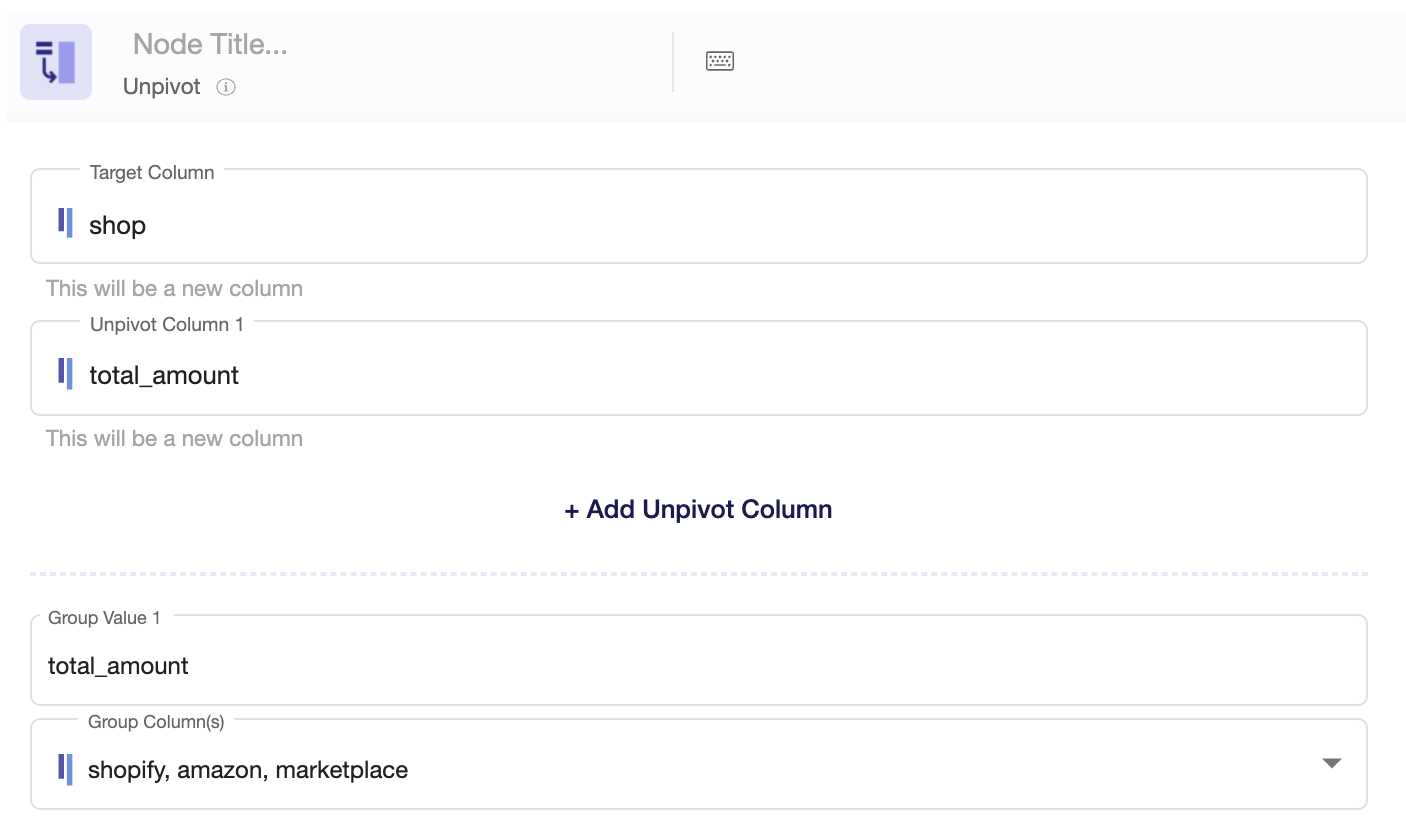 Once you're done with this transformation, you can either perform further transformations or, if you want to export the new data table, click Commit Model.